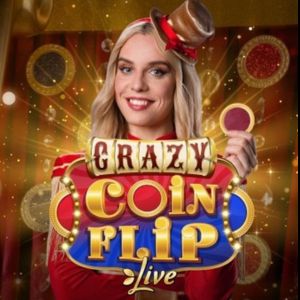 Introduction to Crazy Coin Flip Live Casino Game
Crazy Coin Flip is a live game by Megapanalo. Read our latest professional review on how to play Crazy Coin Flip and learn about the complete game features. Crazy Coin Flip Live is a groundbreaking fusion of traditional online slots and live casino gameplay.
Created as a spin-off of the immensely popular Crazy Time game show, it offers a fresh and captivating gaming experience. While online slots enthusiasts and live casino fans typically have different preferences, Crazy Coin Flip seamlessly bridges the gap between these two worlds.
To embark on this exciting adventure, players first engage in the qualifying slot phase. Success here grants access to the subsequent stages and a chance at multiplying their winnings.
Crazy Coin Flip Details & Information
| | |
| --- | --- |
| Casino | Megapanalo |
| Type | Live Games |
| Game Volatility | Low |
| RTP | 96.05% |
| Bet Range | 0.10-2000 |
| Side Bet | No |
| Max Win | 2000x |
How to Play Crazy Coin Flip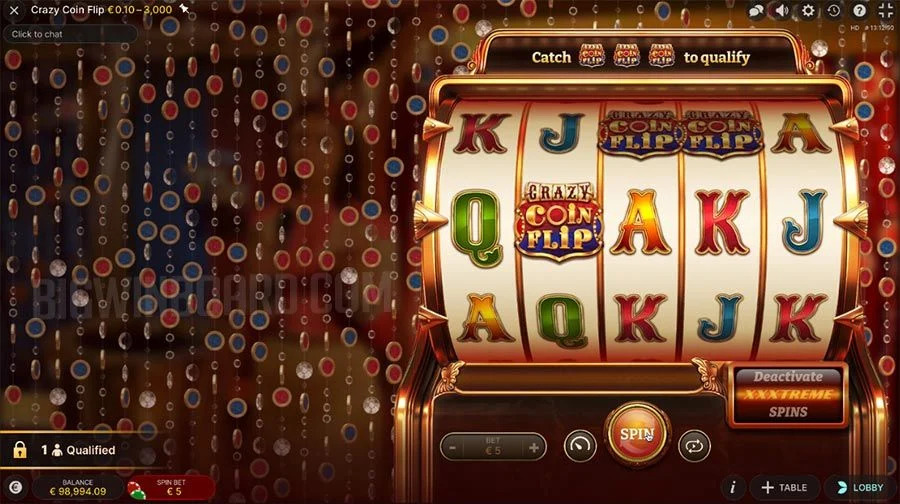 Read through this section to learn how to play Crazy Coin Flip! You will learn about Qualification slot, top-up phase, coin flip bonus round and autoplayand place bets.  Crazy Coin Flip is a dynamic Live Casino game with three exciting stages:
1.Qualification Slot
The game begins with a 5×3 slot featuring 10 fixed paylines. Match three to five symbols on a line to win. Hitting three scatter symbols in a spin qualifies you for the next round.
2.Top-Up Phase
 In this stage, you encounter a 3×3 slot with red and blue coin symbols containing multipliers. The more you wager, the higher the multiplier values become. This phase is time-sensitive, with the time limit determined by when you qualified within the live coin flip schedule.
3.Coin Flip Bonus Round
Sit back and enjoy the show as a game host leads the Coin Flip Bonus round. Multipliers for each coin side are randomly generated and contribute to your winnings. Coin Flip multipliers range from 5x to 100x, and they are common for all players.
After receiving these multipliers, they are calculated together with Scatter multipliers and Top-Up multipliers, resulting in final multipliers for the blue and red sides of the coin.
4.AutoPlay
Crazy Coin Flip offers an AutoPlay feature on the Qualification Slot. You can set it up for your preferred bet amount per spin and the number of spins you'd like to play.
AutoPlay streamlines the gaming experience and helps you manage your betting strategy effectively.
5.Place Bets
Keep an eye on the bet limits panel, which displays the minimum and maximum allowed bet limits at the table. These limits may vary, so it's essential to check the current limits before placing your bets.
Crazy Coin Flip's bet limits range from 10 to 150,000 credits, offering a wide range of betting options to suit your preferences.
Crazy Coin Flip Winning Strategies
Apply our 5 winning strategies below to win at Crazy Coin Flip, included investment strategy, qualification phase, top-up phase, time management and multiplier accumulation.
1.Investment Strategy
Decide how much you want to invest (bet) per game round, including bets during the Top-Up phase. Your total bets will impact your potential winnings.
2.Qualification Phase
In the initial slot phase, aim to qualify as quickly as possible. The more spins you have in the Top-Up phase, the better your chances of accumulating higher multipliers.
3.Top-Up Phase
During this phase, consider how much you want to bet. Higher bets can lead to larger multipliers but also carry higher risks.
4.Time Management
Be aware of the time limit in the Top-Up phase. Make decisions swiftly to maximize your potential multipliers.
5.Multiplier Accumulation
Try to accumulate multipliers for both the blue and red sides during the Top-Up phase. Balanced multipliers increase your chances of a significant win.
Trusted Casino To Play Crazy Coin Flip

Trusted Casino to play Crazy Coin Flip is Megapanalo. If you're eager to dive into the thrilling world of Crazy Coin Flip, Megapanalo.com Casino stands out as an exceptional destination.
Offering a unique fusion of online slots and live casino entertainment, Megapanalo Casino provides the perfect platform to experience this innovative Evolution Gaming creation.
Immersive Gaming Experience: Megapanalo Casino boasts a cutting-edge gaming environment that captures the essence of Crazy Coin Flip. With high-definition streams and engaging live dealers, you'll feel like you're right in the heart of the action.
The casino's dedication to creating an immersive experience ensures that every spin of the coin is filled with anticipation and excitement.
Crazy Coin Flip Live Casino offers a thrilling fusion of online slots and live game casino show excitement. With its unique three-phase gameplay and enticing multipliers, it provides a captivating gaming experience.
By understanding the game's dynamics, managing your bets effectively, and making strategic decisions, you can maximize your chances of success and enjoy the excitement of this innovative casino game.
Whether you're a fan of slots or live casino games, Crazy Coin Flip offers an exhilarating blend of both worlds, making it a must-try for casino enthusiasts.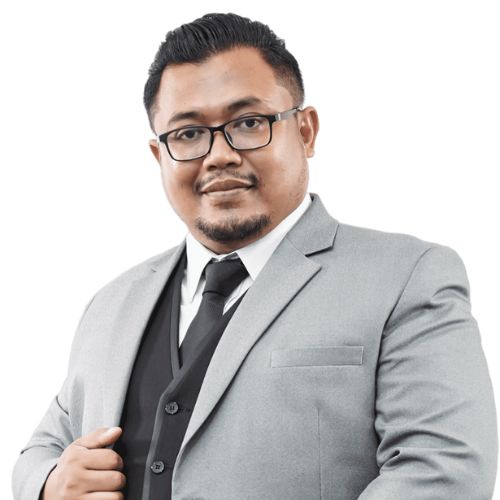 Blog Manager at Megapanalo
Jonathan Johari, a dedicated and experienced Blog Manager at Megapanalo Online Casino, a premier online casino based in the Philippines. With a passion for the world of gambling and entertainment, Jonathan curates engaging and informative content that keeps players informed about the latest trends, strategies, and updates in the dynamic realm of online casino gaming. Armed with a deep understanding of the industry, Jonathan strives to create a vibrant and enriching experience for players as they explore the diverse array of games and opportunities that Megapanalo Online Casino has to offer.
This blog post contains general information and advice, intended for educational and informational purposes only. The content provided in this post is not intended as a substitute for professional guidance or personalized advice. Readers are advised to consult appropriate professionals in the respective fields to address their individual needs and concerns.
This blog post is intended to provide general information and advice, but it is not a substitute for professional guidance. Readers should exercise their own judgment and seek appropriate professional advice before making decisions based on the information provided here. The authors and publishers are not liable for any consequences arising from the use of this information.