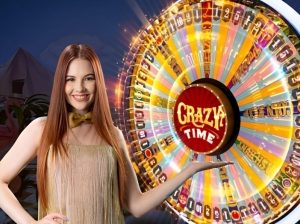 Introduction to Crazy Time Live Casino Game
Crazy Time is a Live Casino Game by Megapanalo Casino and RTP is 96.08%. Read our review to learn how to win big at Crazy time Slot today.Are you ready to dive into the thrilling world of Crazy Time? This live online casino game offers non-stop excitement with its interactive gameplay and the chance to win massive multipliers.
If you enjoy the adrenaline rush of roulette but prefer a more straightforward experience, Crazy Time is the perfect game for you. In this comprehensive guide, we'll explore the ins and outs of Crazy Time, including its history, features, rules, and how to maximize your chances of winning big!
Crazy Time Game Exploring
Crazy Time is a unique live online game show that builds on the successful concept of the Dream Catcher money wheel. The game takes the excitement to a whole new level by adding multipliers from the Top Slot in each round and introducing four thrilling bonus games. With its interactive elements and advanced RNG gameplay, Crazy Time provides an unparalleled player experience.
1.Crazy Time Online Casino Features
The Crazy Time Online Casino game show offers several features that make it stand out:
RTP and Betting Sections: The game's Return to Player (RTP) ranges from 94.41% to 96.08%, depending on the sections wagered on. Players have eight different sections to place bets on, including numbers 1, 2, 5, and 10, as well as four bonus games: Cash Hunt, Coin Flip, Pachinko, and Crazy Time.

The Wheel and Multipliers: The wheel contains 54 slots, represented by eight sections. Betting on the numbers 1, 2, 5, or 10 can lead to a payout of 1:1, 2:1, 5:1, or 10:1, respectively. The bonus games offer even more thrilling opportunities for multipliers.
Crazy Time Details & Information
| Bet | Payout | RTP | Probability |
| --- | --- | --- | --- |
| 1 | 1:1 | 96.08% | 37% |
| 2 | 2:1 | 95.95% | 25.93% |
| 5 | 5:1 | 95.78% | 12.96% |
| 10 | 10:1 | 95.73% | 7.40% |
| Cash Hunt | Varies | 95.72% | 3.70% |
| Pachinko | Varies | 94.33% | 3.70% |
| Coin Flip | Varies | 95.70% | 5.56% |
| Crazy Time | Varies | 94.41% | 1.85% |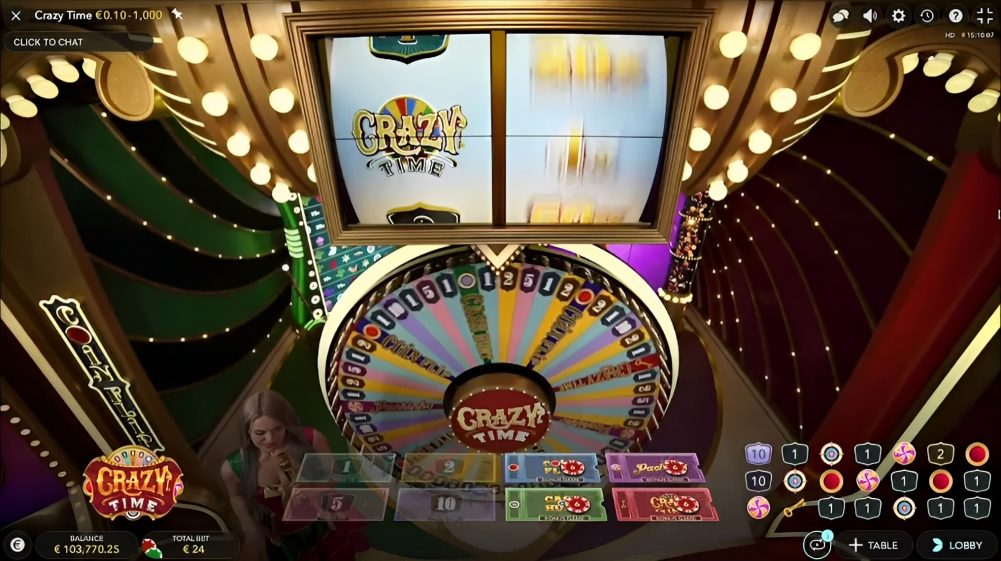 Read through this section to learn how to play Crazy Time! You will learn about betting round, game round and winning sections.
1.Betting Round
Before the wheel is spun, players place their bets on the sections they choose, including regular numbers and bonus games.
2.Game Round
Once the betting time ends, the host spins the wheel, and a random multiplier and section are generated on the top slot.
3.Winning Sections
Landing on a numbered section awards players with their initial stake plus the corresponding multiplier. If a bonus game is triggered, players enter one of the four exciting bonus rounds.
Crazy Time Online Casino Bonus Games
Crazy Time offers four captivating bonus games, each with its own unique gameplay:
Crazy Time Pachinko: This bonus gives you a 3.7% chance of winning. If triggered, you'll enter a Pachinko wall filled with multipliers. Watch as the puck makes its way down, hitting pins and changing direction, ultimately landing on a multiplier.

Crazy Time Cash Hunt: With a 3.7% chance of triggering, this bonus takes you to a shooting gallery. Shoot the symbols to reveal your combination of multipliers in this interactive game.

Crazy Time Coin Flip: The most frequent bonus with a 5.56% chance of triggering. The Flip-O-Matic game machine delivers two random multiplier values, one in red and one in blue. The presenter flips a coin, and the corresponding multiplier is applied.

Crazy Time Bonus Wheel: This is the most challenging bonus to land, with a 1.85% chance of triggering. Enter the Crazy Time theme park/candy world and spin the wheel with potential multipliers of up to 20,000X
Crazy Time Winning Strategies
Apply our 5 winning strategies below to win at Crazy Time, included understand the odds, balance risks & rewards, set a budget and utilize bonus game.
1.Understand the Odds
Familiarize yourself with the RTP, winning probabilities, and payout ratios for each section of the wheel.
2.Balance Risks and Rewards
Choose your bets wisely, considering the potential multiplier rewards and the associated winning probabilities.
3.Set a Budget
Gambling responsibly is crucial. Determine a budget before playing and stick to it.
4.Utilize Bonus Games
The bonus games offer excellent opportunities for bigger wins, so try to trigger them whenever possible.
Trusted Casino To Play Crazy Time

Trusted Casino to play Crazy Time is Megapanalo. If you're ready to experience the thrills of Crazy Time, we recommend trying your luck at Megapanalo Casino.
With its user-friendly interface, extensive game selection, and top-notch security, Megapanalo Philippines Casino provides an excellent gaming environment for Crazy Time enthusiasts. Sign up today to embark on your Crazy Time adventure and aim for those massive multipliers!
Crazy Time is the ultimate live online casino game that promises non-stop excitement and the chance to win jaw-dropping multipliers. Whether you're a seasoned roulette player or a casino enthusiast looking for a new thrill, Crazy Time is sure to captivate you with its interactive gameplay and engaging bonus rounds.
Remember to play responsibly, use strategies wisely, and explore the world of Crazy Time at Megapanalo Casino for an unforgettable gaming experience. Good luck and enjoy the craziness of Crazy Time!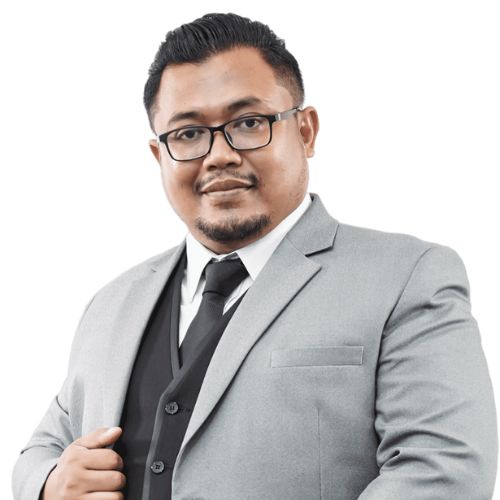 Blog Manager at Megapanalo
Jonathan Johari, a dedicated and experienced Blog Manager at Megapanalo Online Casino, a premier online casino based in the Philippines. With a passion for the world of gambling and entertainment, Jonathan curates engaging and informative content that keeps players informed about the latest trends, strategies, and updates in the dynamic realm of online casino gaming. Armed with a deep understanding of the industry, Jonathan strives to create a vibrant and enriching experience for players as they explore the diverse array of games and opportunities that Megapanalo Online Casino has to offer.
This blog post contains general information and advice, intended for educational and informational purposes only. The content provided in this post is not intended as a substitute for professional guidance or personalized advice. Readers are advised to consult appropriate professionals in the respective fields to address their individual needs and concerns.
This blog post is intended to provide general information and advice, but it is not a substitute for professional guidance. Readers should exercise their own judgment and seek appropriate professional advice before making decisions based on the information provided here. The authors and publishers are not liable for any consequences arising from the use of this information.